It's more important now than ever before to look after yourself, focus on your health and wellbeing, and look towards reducing some of that stress that we all experience.
We're not sure about you, but it sounds like the perfect excuse for a spa day, right?
Our sister hotel is the perfect place! The Connaught Hotel and Spa in Bournemouth, is a boutique hotel with a luxury spa, where you can kiss goodbye to those cares and worries with ease.
They offer a wonderful range of spa breaks – there's one for anyone who likes to indulge in delicious afternoon tea, and there's even a gin lovers spa break! Their onsite gin bar sells over 100 varieties of gin – enough to keep you very happy and relaxed for the entire weekend!
Bluewater Spa has an 18m indoor swimming pool with jacuzzi, sauna, steam room, four treatments rooms, a relaxation lounge and a fully equipped gym. You'll never want to leave!
If you need a bit more persuasion on why you need to kick stress out of your life as much as possible, here are four reasons why a spa break should be on your agenda.
Stress is bad for your health
As you know, we're all living in the middle of a pandemic. Stress is everywhere you turn and it's not a good way to live. If you can do anything to reduce it, you should, and a spa is a good excuse to pamper yourself and enjoy a little TLC.
You deserve it
Let's be honest, the last few months haven't been easy and everyone deserves a break. A few hours in a spa is the perfect way to leave all your worries behind and give yourself an indulgent treat.
Health benefits aplenty
Connected with reduced stress are many health benefits. Better sleep, increased concentration, improved mood, reduced blood pressure, reduced risk factors for serious health issues such as heart disease. The list goes on. Boosting your immune system is never a bad thing and getting rid of stress can help to do that.
A great way to connect
A chilled out break with a loved one can be the ideal way to reconnect after a difficult time. A spa break is the perfect way to enjoy a romantic getaway with your partner, or some relaxation time with a friend.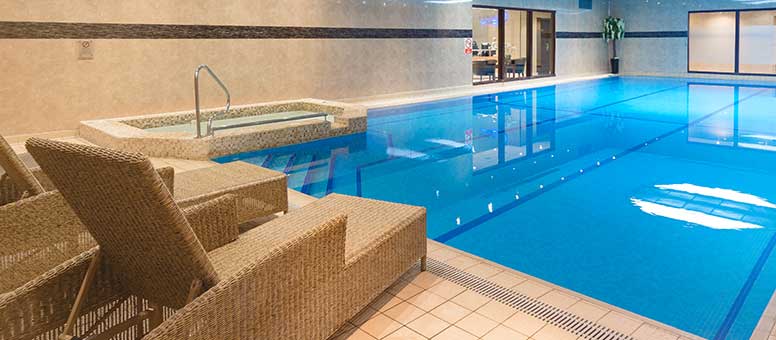 Go on, give yourself permission to think of yourself and enjoy some pampering for a change. We all need self-care and TLC from time to time. You deserve it!
The Connaught Hotel and Spa is the perfect place to visit if you're looking for spa breaks in Bournemouth. The surrounding area is beautiful in itself, and the hotel is just a few minutes away from the famous sandy beaches.